The King's Inexorable Roar
Roaring Lion Charcoal Drawing.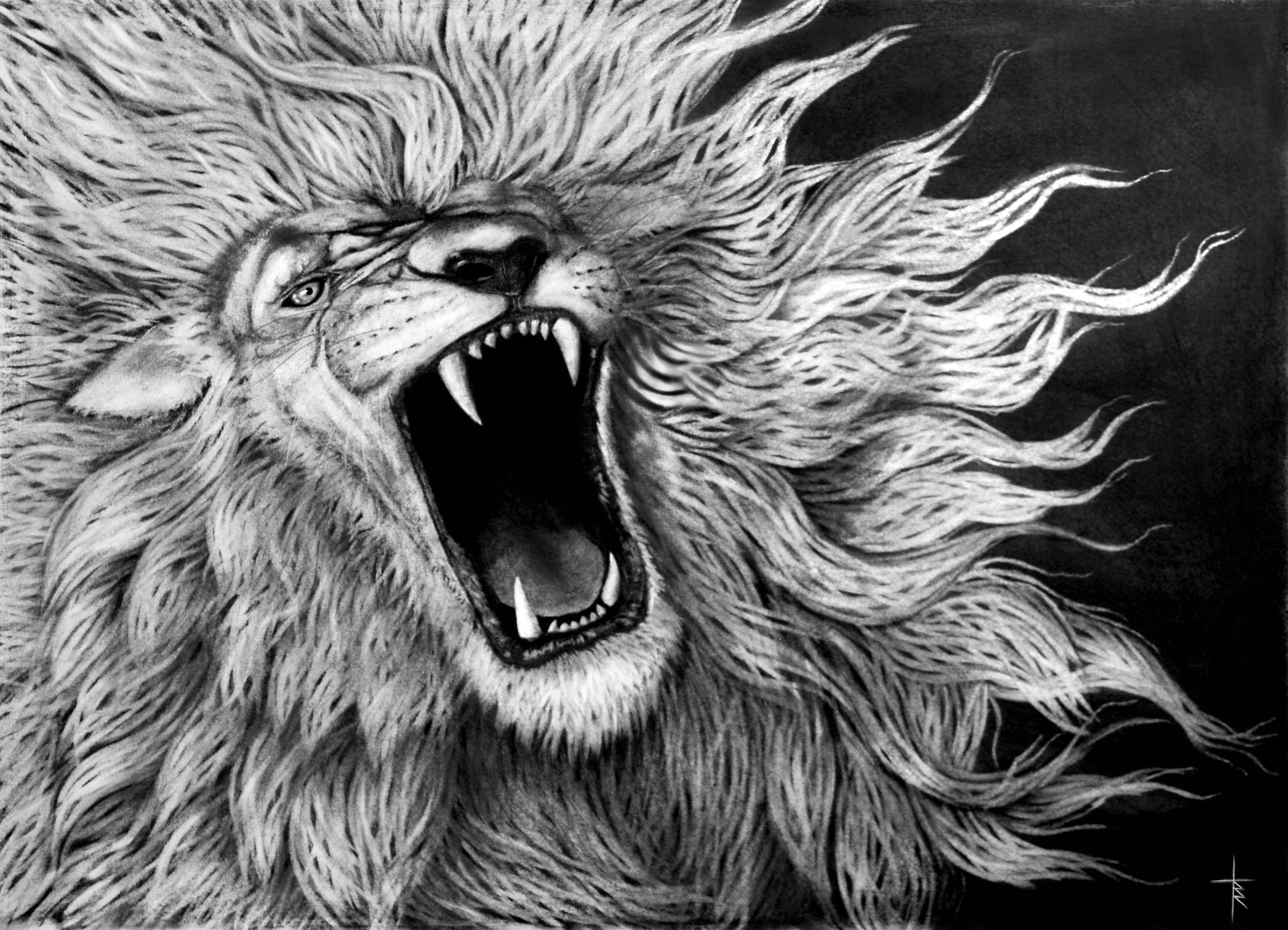 An image depicting God's furious and passionate love. While I was working on this piece I kept thinking of Daniel Bashta's song "Like a Lion." Needless to say, the song kept me pumped full of creative energy for the 10 hour this image took to finish. I Started with a light graphite under sketch while pouring over several reference images. After this I smeared on the charcoal, leaving only the teeth untouched. Then I bent over the paper for 8 hours of erasing. The time flew by, and before I knew it was ready for fixative. I sprayed the picture down, photographed it, and framed it. (Later I edited the hue and saturation in Photoshop to get the digital image to look more like the original drawing.) I am immensely satisfied with the finished product, and so was my Grandma, (it was her Christmas present this year.) I hope you all enjoy this piece as much as she did.